مزایای همکاری با موسسه حسابرسی کاشفان
سازمانها امروزه نه تنها به دنبال راه حل های مقرون به صرفه برای فعالیت غیرعملیاتی مانند خدمات حسابداری و خدمات مالیاتی هستند، بلکه انتظار دارند با کنترل و مدیریت بهتر پارامترهای مالی از قبیل گردش نقدینگی، نسبت های مالی و … بهره وری و سودآوری کسب و کار خود را افزایش دهند. علی رغم اینکه خدمات حسابداری و خدمات مالیاتی به عنوان فعالیت غیر عملیاتی محسوب می شود، اما خدمات حسابداری و مالیاتی جزء جدایی ناپذیر از قابلیت های عملیاتی سازمان و عملکرد سیستماتیک است. بنابراین، برون سپاری خدمات حسابداری و خدمات مالیاتی به شرکت حسابداری مشاورین تهران و شرکا قطعا به ساده سازی و رشد عملیات اصلی کسب و کار مشتریان کمک می کند.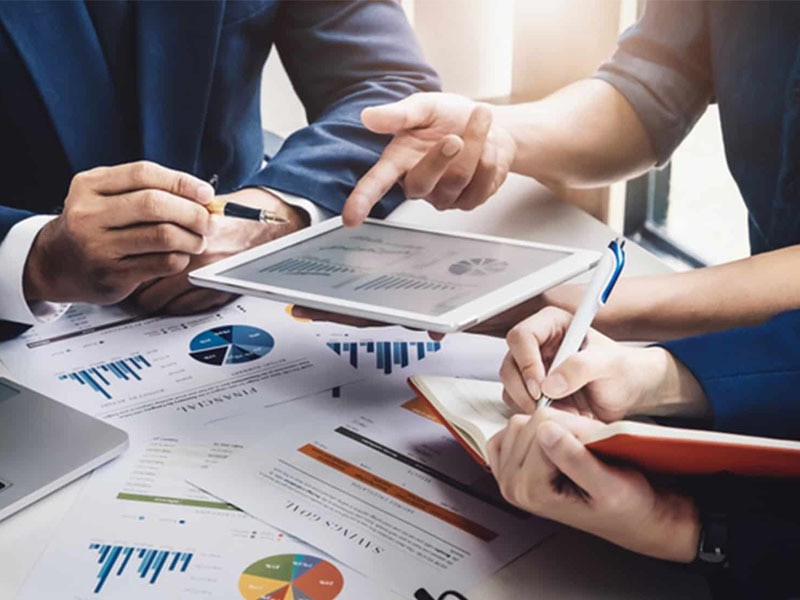 خدمات حسابداری موسسه حسابرسی کاشفان
Accounting services are a wide range of services that are done to manage the financial affairs of businesses. In fact, all financial services in businesses include accounting services and are directly related to it. Accounting services are generally provided to businesses by some companies. Businesses can contract with accounting companies, benefit from their accounting services and leave their finances in the hands of experts in this field.
Part of the top accounting and auditing services
---
Institutional certificates
Holds a certificate from a member of the Iranian Society of Certified Public Accountants, is a trustee of the Tehran Stock Exchange, is an independent accountant, is a member of the Iranian Public Accountants.
Quarterly sales report
In addition to legal offices (newspapers and general) and business offices (income and expenses), tax officials also rely on Moody's bills to determine taxable income, one of which is the quarterly sales report.
Send value added declaration
Instruction of the Tax Affairs Organization, the tax auditor must submit the tax report along with the relevant documents to Modi so that she can provide it to the Tax Organization as appropriate.
Preparation of financial and tax statements
The complete set of financial statements is prepared according to accounting standards including balance sheet, profit and loss statement, comprehensive income statement, cash flow statement and explanatory notes.